Home
-
Return to Previous Page
Banks Ram-Air, Oiled Filter, Cold Air Intake System for 2014-2016 Chevy/GMC 1500 6.2L, and 2015 SUV, w/electric fan
Banks Ram-Air®Oiled Filter, Cold Air Intake System
for 2014-2016 Chevy/GMC 1500 6.2L, and 2015 SUV, w/electric fan
Outflows stock by 29 Percent
Outflows stock by 29 Percent Trucks w/electric fan 1500 model only, does not fit 2500 or 3500 Oiled Air Filter Element
US Patent #10,138,851 B2
50 State Compliant:
CARB E.O. D-161-113
Description
Banks Ram-Air Intake feeds your Chevy/GMC gas engine cooler, denser, outside air for greater power and fuel economy. Its performance is extensively tested and validated: in the computer, using Computational Fluid Dynamics software... on the flowbench... and later, on the vehicle. Let the others build and ship: Ram-Air's performance is proven, again and again! Note: This product does not fit 2500 or 3500 pickup trucks. Banks Ram-Air for Chevy/GMC V8's.
Extensively tested & validated
Enclosed housing keeps out hot, power-robbing engine air
Inhales cooler outside air for more power & MPG
Giant filter maximizes high-flow filtration
Helps engine run cooler
Accommodates engine movement
Prevents component damage
Extends service life and requires fewer cleanings
5-year Limited Warranty
Outflows stock by 29%
Trucks w/ electric fan
1500 model only, does not fit 2500 or 3500
OILED Air Filter Element
Emissions Compliant: D-161-113
US Patent #10,138,851 B2
---
JUST RELEASED! Banks cold air intakes for 2014-2016 Chevy 5.3 & 6.2L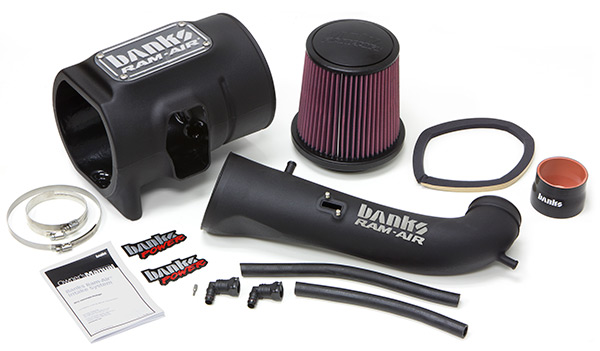 The 2014-16 intakes feature a Plexiglass window so you can easily monitor the condition of the filter.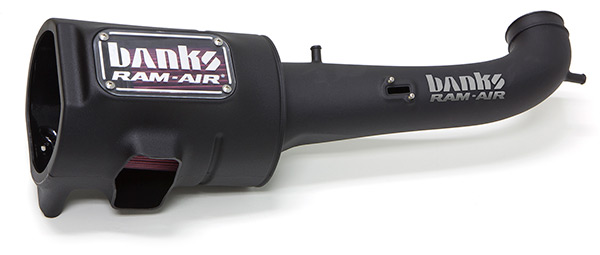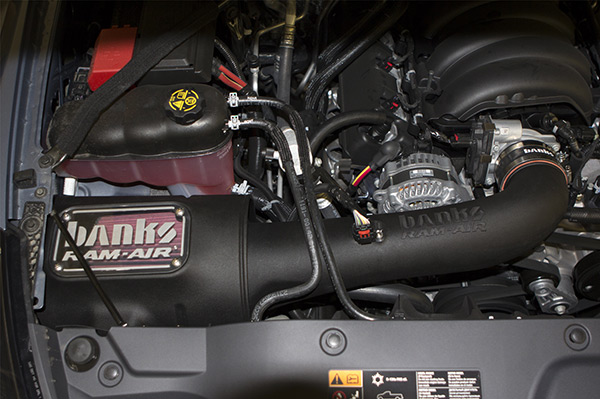 ---
NEW FILTER OPTIONS!
Choose from the traditional red, oiled filter or the all-new black, dry filter. Plus, you can even get an extra layer of filtration protection by adding a pre-filter to your order.
FAQ
Details
41858

41858

801279418585

New
Categories
Cold Air Intake Systems|Chevy/GMC Performance Parts
Shipping Information
Item Requires Shipping
19.0 lbs.
W19.0000" x H11.0000" x L22.0000"
Free Shipping!
---