Home
-
Return to Previous Page
Banks Ram-Air, Dry Filter, Cold Air Intake System for 2007-2011 Jeep Wrangler 3.8L
Banks Ram-Air®Dry Filter, Cold Air Intake System
for 2007-2011 Jeep Wrangler 3.8L
Outflows stock by 73% improving power and MPG
Outflows stock by 73%. Cold-air intake with large lifetime filter, enclosed housing and large tubing offers huge improvements over stock flow, increasing power and fuel economy.
US Patent #10,138,851 B2
50 State Compliant:
CARB E.O. D-161-103
Description
Banks Ram-Air Intake System replaces the factory's flat panel filter with a large conical filter that provides maximum high-flow filtration. The Ram-Air's opening dwarfs the stock's inlet, and without the 90-degree detours that choke airflow and kill power. The huge inlet, enclosed housing, and much larger tubing reduce restrictions, dramatically improving airflow to the cylinders.
The results are impressive: Banks Ram-Air outflows the stock intake by 73%, improving the Jeep's power and fuel economy. And Banks Ram-Air is designed to accommodate engine movement, which prevents component damage for reliable service life.
Enclosed housing keeps out hot, power-robbing engine air
Outflows and out performs the stock intake by 73%
Inhales cooler outside air for more power & MPG
Extends service life & requires fewer cleanings
Giant filter maximizes high-flow filtration
Accommodates engine movement
Prevents component damage
5-year Limited Warranty
DRY Air Filter Element
Helps engine run cooler
Emissions Compliant: D-161-103
US Patent #10,138,851 B2
---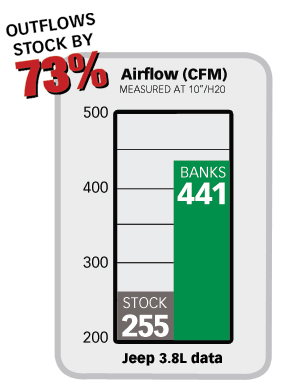 ---
NEW FILTER OPTIONS! Choose from the traditional red, oiled filter or the all-new black, dry filter. Plus, you can even get an extra layer of filtration protection by adding a pre-filter (#42640) to your order.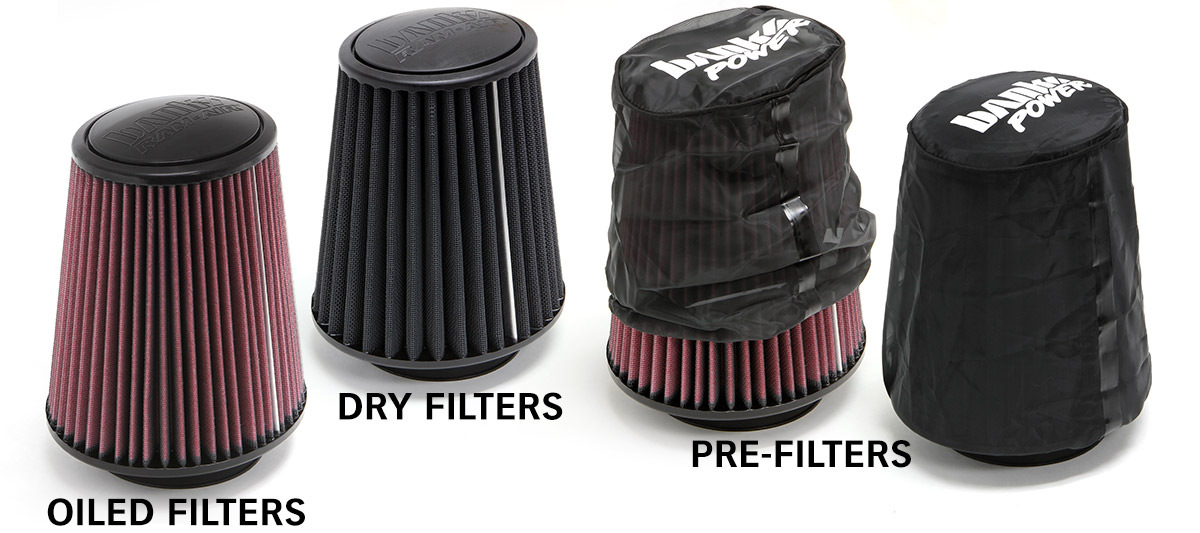 ---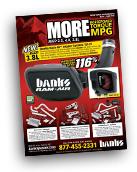 See the 3.8L Ram-Air ad
in JP Magazine !
---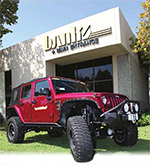 The gang at Off-Road Adventures magazine installed one of these intakes, and they share their opinions and plenty of photos here »
---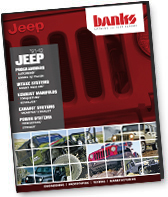 Here's the TEST REPORT
for your vehicle!
View it right now online »
FAQ
Details
41832-D

41832-D

801279818323

New
Categories
Cold Air Intake Systems|2007-2011 Jeep Wrangler JK 3.8L|Performance Parts for Jeep Vehicles|Jeep Cold-Air Intakes
Shipping Information
Item Requires Shipping
19.0 lbs.
W19.0000" x H11.0000" x L22.0000"
Free Shipping!
---