Home
-
Return to Previous Page
Banks Ram-Air, Oiled Filter, Cold Air Intake System for 2012-2018 Jeep Wrangler JK 3.6L
Banks Ram-Air®Oiled Filter, Cold Air Intake System
for 2012-2018 Jeep Wrangler JK 3.6L
Gains +8 hp/+11 lb-ft, Tuned to eliminate drone
Cold-air intake with large lifetime filter, enclosed housing and large tubing offers huge improvements over stock flow, increasing power and fuel economy. Tuned Helmholtz resonator eliminates engine drone.
US Patent #10,138,851 B2
50 State Compliant:
CARB E.O. D-161-131
Does not fit JL.
Description
Banks Ram-Air Superiority: The Banks Ram-Air Intake System replaces the factory's flat panel filter with a large conical filter that provides maximum high-flow filtration. The Ram-Air's opening dwarfs the stock's inlet size, and is without the 90-degree bends and detours that choke airflow and kill power. The huge inlet, enclosed housing and much larger tubing reduce restrictions, dramatically improving airflow to the cylinders. Another key element is the tuned "Helmholtz" resonator which eliminates engine drone while maintaining a throaty sound.
Enclosed housing keeps out hot, power-robbing engine air
Tuned Helmholtz resonator eliminates engine drone
Inhales cooler outside air for more power & MPG
Extends service life and requires fewer cleanings
Giant filter maximizes high-flow filtration
Accommodates engine movement
Gains of +8 hp and +11 lb-ft
Extensively tested & validated
Prevents component damage
5-year Limited Warranty
Helps engine run cooler
OILED Air Filter Element
Emissions Compliant: D-161-131
US Patent #10,138,851 B2
---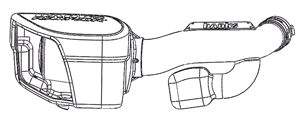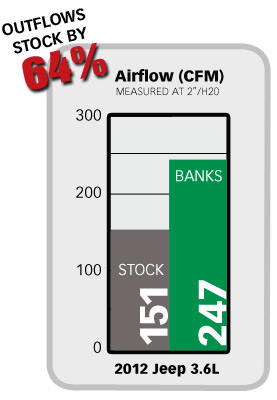 Sound tuning— only from Banks Power!
The volume of air, tuned by the geometry of the resonator, acts as a shock absorber dampening the offending frequency (the dreaded "drone" that is common in other aftermarket intakes). No other company offers this unique feature—it's another exclusive industry first from Banks!
The results are impressive: Banks Ram-Air outflows the stock intake by 64% , improving the Jeep's fuel economy and power, with gains of +8 hp & +11 lb-ft . And Banks Ram-Air is designed to accommodate engine movement, which prevents component damage for reliable service life.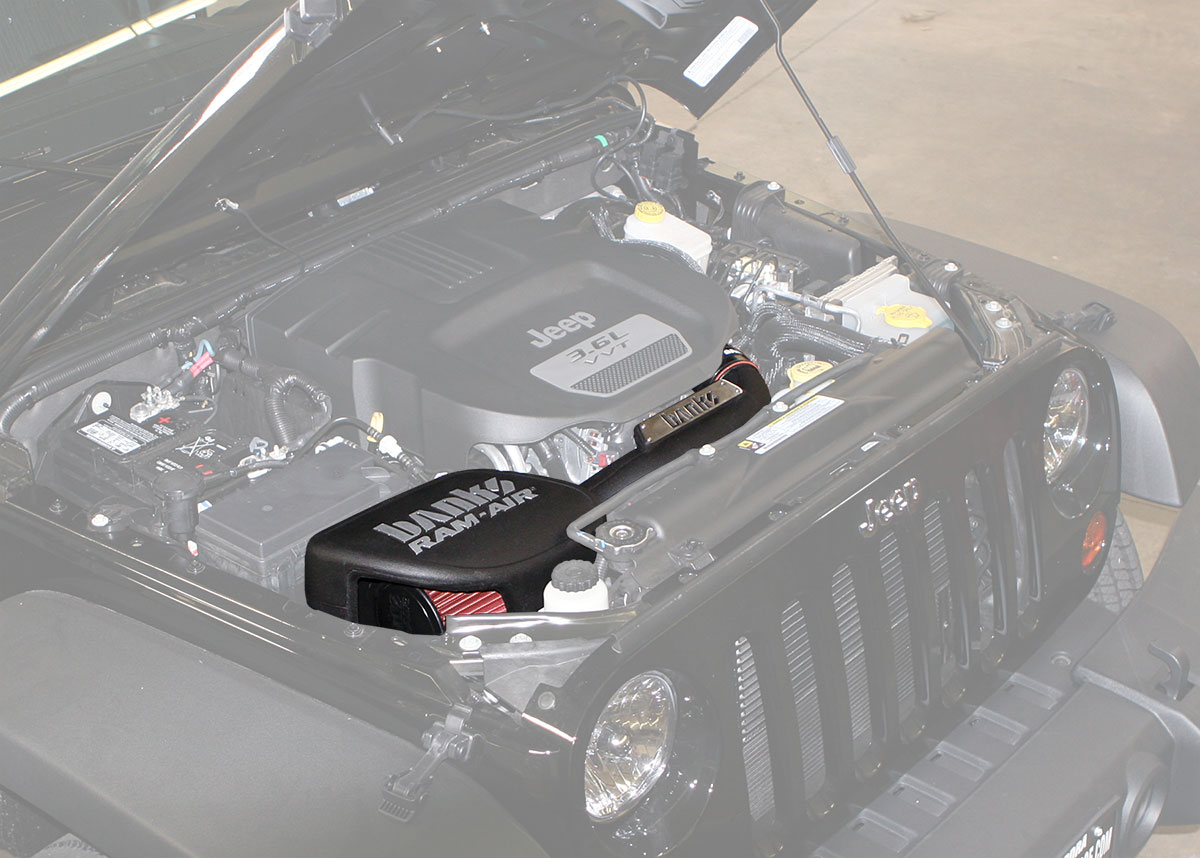 ---
NEW FILTER OPTIONS! Choose from the traditional red, oiled filter or the all-new black, dry filter. Plus, you can even get an extra layer of filtration protection by adding a pre-filter to your order.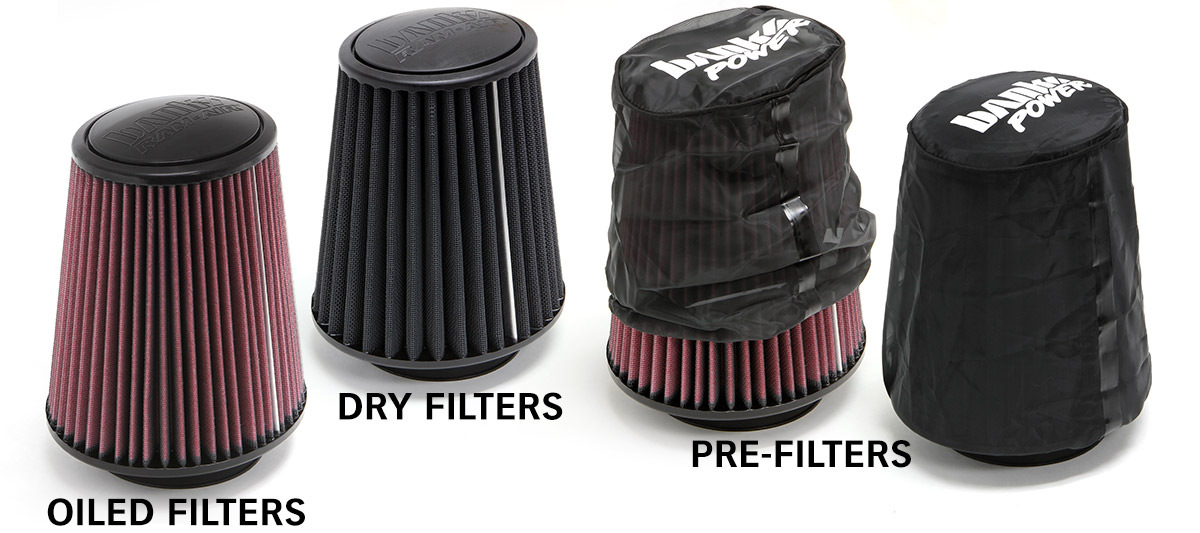 ---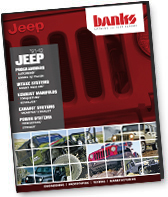 Here's the TEST REPORT for your vehicle!
View it right now online »
FAQ
Details
41837

41837

801279418370

New
Categories
Cold Air Intake Systems|2012-2018 Jeep Wrangler JK 3.6L|Performance Parts for Jeep Vehicles|Jeep Cold-Air Intakes
Shipping Information
Item Requires Shipping
19.0 lbs.
W19.0000" x H11.0000" x L22.0000"
Free Shipping!
---